Dustin 'Atomik Menace Johnson

Dustin 'Atomik Menace' Johnson, the record holder, set out to eat 75 reapers but managed to work his way through every single Chilli at the table, a whopping 122 Carolina Reapers Not only has no one topped this record, the last man to attempt it, Greg Foster, fell to his knees after only eating 44!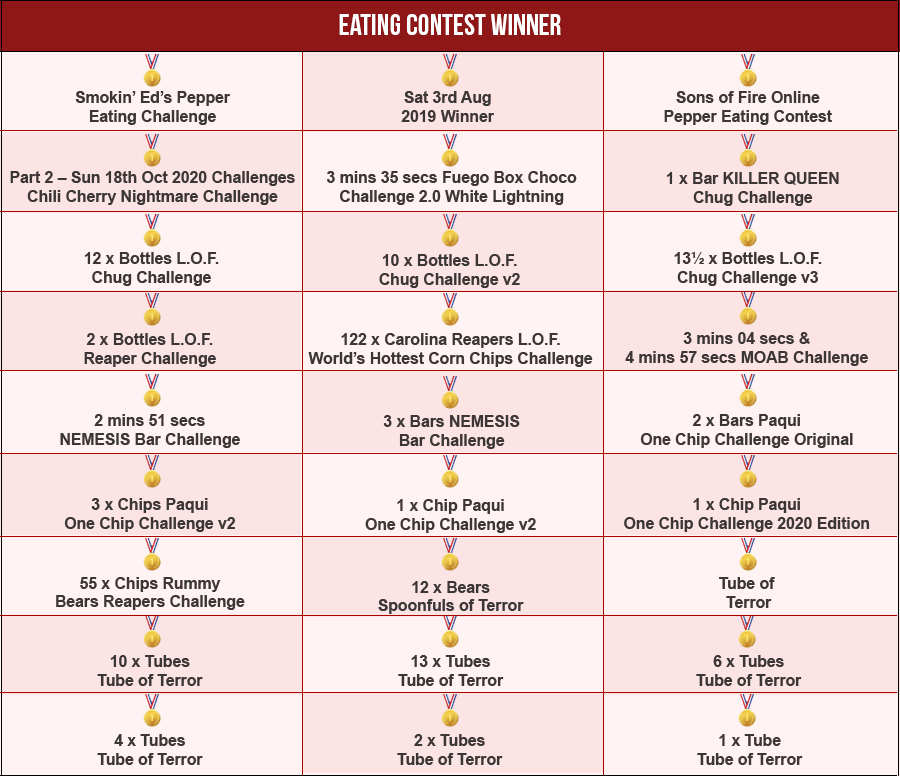 About
Just someone who loves spicy food and has a ridiculous tolerance. Mostly I keep to myself and not very outgoing. I enjoy time with my family, cars, and gaming.
Location
Las Vegas, NV, USA
Favourite Chilli
JPGS (Jay's Peach Ghost Scorpion)
Source: League of Fire
Check out Dustin taking on the World Record for eating the most Carolina reapers... 122!: