Samyang Kimchi HOT Chicken
Flavor Ramen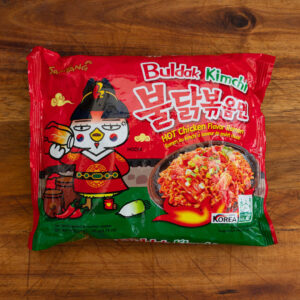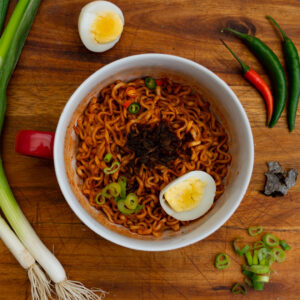 Samyang Buldak Kimchi Hot Chicken Flavour Ramen
SHU ???
It's been a while since Samyang released a new noodle pack flavour and for this challenge they've introduced a Korean classic - KIMCHI! Kimchi is salted and fermented cabbage and radish with a widely varying selection of seasonings including gochugaru, spring onions, garlic, ginger, and jeotgal. In this pack, the kimchi consists within the seasoning sachet in the form of dry flakes.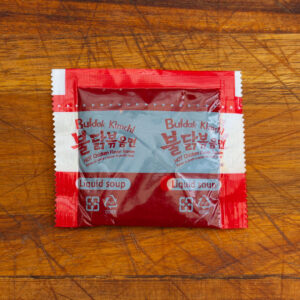 This challenge was a simple try it out and complete, with it being Fred's first time trying Kimchi so this could either be too hot to handle or just a taste he can't bare. Josh was interested to see how they could incorporate that fermented sour flavour within the dry flakes.
Want to try these yourself?
Here are some of the best-sellers to buy these products (featured below):
This was my first time eating Kimchi and my tactic for this challenge was to just GO FOR IT! But there were a few heaving moments that I had to get through. These noodles were hot but not unbearably hot and I managed to finish these as well! - All in all it was a good day for F&J
I was actually really impressed with these noodles, the kimchi flavour really came through when the flakes infused with the hot sauce and there was definitely a sour flavour in these noodles which added to the challenge. For me it was definitely a little spicy with a sour taste!